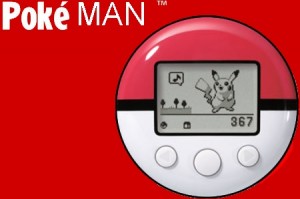 A new Poke-man product is making its way into the stores of America this spring.
"Now adults can have their own Poke-man", said Rosco Barnes, director of strategic implementation of the popular Nintendo franchise.
"The Poke-man product can be programmed to do just about anything poking-related; be-it poking a friend on Facebook, poking the driver so they stay awake on long trips or poking yourself while reading a boring book", claimed Barnes. "Heck, there are probably dozens of things that it can do that we haven't thought of yet!"
The Poke-man product goes on sale April 1, 2010 and will be carried by Large Mart, Buy More and SavMart.